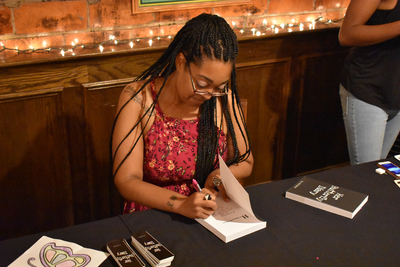 Native of Northeastern Ohio, B. L. McGrew, started writing in 2009. Amassing a small following in the Fan Fiction community, McGrew, with the encouragement of her family, decided to start creating her own characters and stories. In early 2016, McGrew completed the first draft of what would become her debut novel
Her Butterfly Diary
which was released Summer of 2017.
When McGrew is not writing, she enjoys reading, jogging and listening to music. Her second novel
We Are Immeasurable
is set to release Fall of 2018. She has already begun preparations for her third novel and a joint project with a fellow author.
Stay up to date on giveaways, new releases and events by following
B. L. McGrew on her social media platforms.
Twitter: @WriterBLMcGrew
Instagram: @writer_b.l
Facebook: B.L. McGrew